Celeste starts the season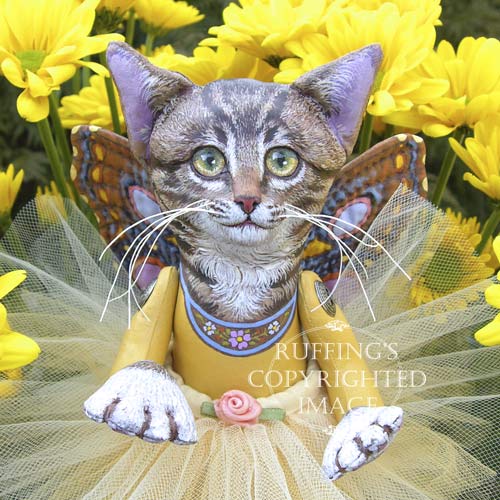 I just put up Celeste the Pixie Kitten's web page, with lots of photos of her floating around amongst the yellow chrysanthemums. Please visit her and enjoy all the fall color. There is lots of yellow, Celeste's favorite color.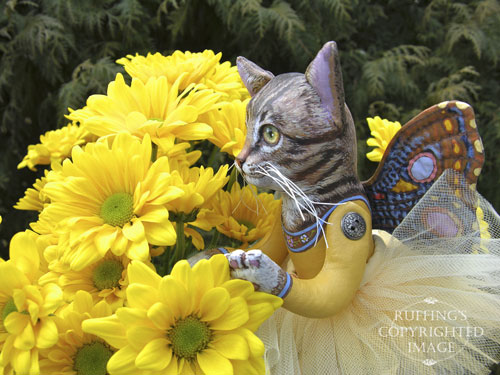 I got up this morning, realizing it is now November, which means it is time to focus on getting everything going for the holiday season. This tends to be the start of our busiest time of year, and hopefully we will be busy again this year. It's time to get organized, time to make new dolls and toys, time to take their pictures, and post their stories.
Art Dolls,faery-art,fairy-art,fantasy-art,pixie-kittens,tabby-cat-art